Read More

Did you know you can now receive up to $1,000,000 tax break whenever you purchase eligible new Ford commercial vehicles? From now until the end of the year, December 31, you can purchase or lease the commercial vehicle your business needs and qualify for a bigger tax break.
---




Ford Chassis Cab trucks leave the competition in the dust. Find out why Roger Shiflett has the best chassis cabs in the business. 
---



 

See which new Ford F-150 pickup truck is right for you! 

Read More
---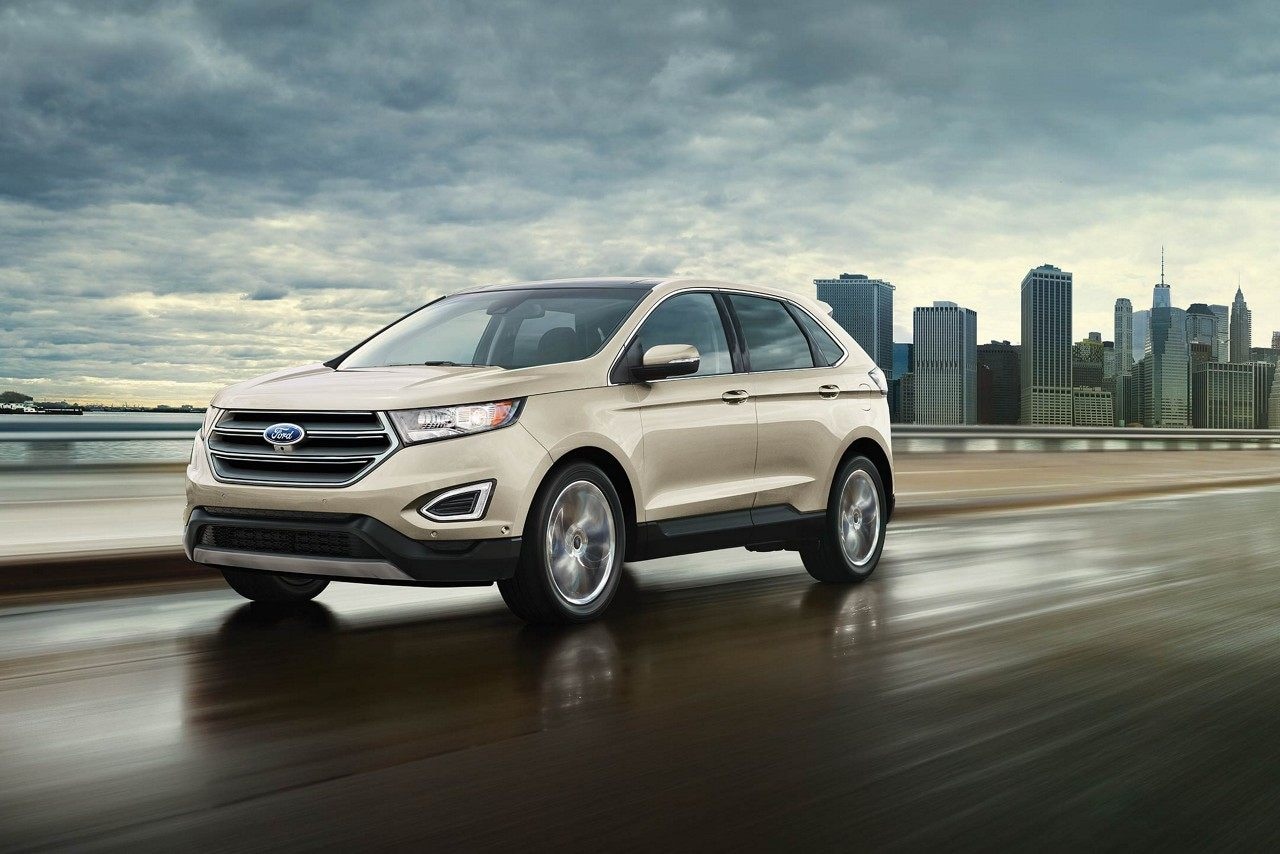 For 2019, the Ford Edge has a new look and smart features, making it one of the best
SUVs
on the market. If you are looking for a stylish SUV with the latest and greatest technology, the 2019 Ford Edge may be right for you.
Read More 
For the first time ever in 2018, Ford announced the F-150 would be available in a diesel engine option, which has drawn a ton of attention from truck enthusiasts. Diesel trucks are perfect for those who want to haul heavy loads on a regular basis and powered by a fuel-efficient powerful engine, the Ford F-150 is a no-brainer.  Read More 

---
Ford has a great reputation for having capable, fuel-efficient SUVs with a luxurious interior and sleek exteriors. They are consistently recognized for their advanced safety features, making them among the best SUVs on the market. With so many great SUVs to choose from, it can be difficult to make a decision. We've broken it down for you!   Read More 

---
A classic and customizable ride, the 2019 Ford Mustang brings a timeless sports car into the modern day. Choose from any color, style, and power level to build a car that will have no match on the highway. Then, choose your own default settings so that each drive feels uniquely your own. Whether you're beating your fastest lap around the track or commuting to work, a Mustang will have you doing it all in style.   Read More

---
 

College can be the most exciting, challenging, and fast-paced time in your life. That's why you need a vehicle that can keep up! Whether you commute to class from home or live six hours away on campus, a reliable mode of transportation is essential to academic success. At Roger Shiflett Ford, we offer tons of vehicles that are great for college students. Here are some of our favorites!  Read More

---
---

With a forward-thinking philosophy, Ford has a great reputation for integrating the most advanced technology into their vehicles. From connecting your smartphone with your vehicle to keeping you and your family safe on the road, Ford has certainly has some of the most technologically advanced SUVs on the market. Read More
---
  
At Roger Shifflet Ford, we understand that your business relies on the equipment you use, which is why we provide our customers with the best commercial Ford trucks for sale in Gaffney. We have a wide variety of work trucks with large towing and payload capacities, so you and your team can work as efficiently as possible. Read More


---



 
Roger Shiflett Ford has the best selection of new Ford cars, trucks, and SUVs, like the Ford Escape, Fusion, F-150, and Explorer. Shop our new Ford in Gaffney, SC, and visit our dealership to learn more about your auto financing options. Read More


---
  
---

The Ford Mustang is an all-American classic that has been in production since the mid-sixties. Both car enthusiasts and your average driver will agree that the respect that the Mustang's name brings is unlike any other vehicle, which has been built for over the past 5 decades.
Read More
---
 

Back by popular demand! The Ford Bronco is set to make a comeback and is said to be more powerful than ever.This iconic SUV was one of the world's leading four wheel drive vehicles for over three decades. Although it hasn't been in production for 20 years, consumers and driver enthusiasts alike are buzzing with excitement. 

Read More

---
Ford F-150
 and Ford Super Duty trucks. Each truck offers their own set of configurations and options, so you can find the best truck that meets your lifestyle and needs.
Read More
---
The Ford Ranger is back and better than ever! Learn more about the all new 2019 Ford Ranger pickup truck. Read More
Learn about the power, performance, technology and features of the Ford Super Duty F250 and F350 pickup trucks! Read More

---
See which new Ford SUV is right for you! Read More


Discover how to control your Ford vehicle with the SYNC Connect mobile app! 

Read More

---
See how the Ford Escape bests the small SUV competition! 

Read More

---
 

The 2018 Ford F-150 is as capable and as reliable as ever - and it's tough on crime! 

Read More

---
 

Discover why the 2017 Ford Explorer is America's best midsize SUV! 

Read More

---