With the touch of your smartphone, you can connect to your car. With this ability comes the peace-of-mind knowing that you have more control over what your car, SUV, or truck can or cannot do.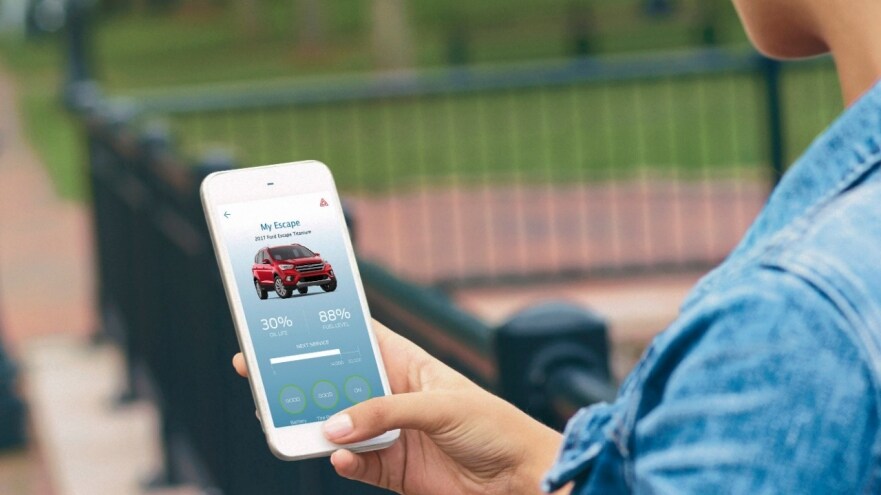 SYNC Connect Features
Listed below are some of the great things that you can do with your smartphone and the SYNC Connect technology:
Lock & unlock your vehicle - from anywhere. What if you accidentally lock your keys inside of your car, SUV, or truck? What if you forgot to lock your car, but you're already in a location where it would be a hassle to get back to your car? No need to worry with SYNC Connect. With SYNC Connect, you can unlock or lock your car with your smartphone, always leaving you one step ahead.
Start your vehicle, schedule a future start, and control your vehicle's climate. If you're a planner, this feature was made for you. During those chillier months, there is nothing worse than leaving your warm house, entering a chilly car, and waiting for it to warm up. With SYNC Connect, there is no reason to spend extra moments waiting for your car to get to the temperature you want. Say you need to leave your house at 8:30. Schedule your future start for 8:20, and by the time you are ready to walk out the door, your car is all warmed up for you!
Locate your vehicle. With SYNC Connect, you'll never get lost in a large parking garage or extensive parking lot again. Use your smartphone to locate your vehicle faster than ever before.
Check your vehicle's fuel level, battery level, tire pressure readings, and oil level. Are you concerned with what your battery level may be? What about your tire pressure, oil level, or fuel level? SYNC Connect allows you to monitor these levels, so you can always plan ahead when it comes to servicing your vehicle.
SYNC Connect also comes with a complimentary five years of support. What does this mean? If for any reason your SYNC Connect were to fail within the first five years of owning the system, we will service the system for you allowing it operate properly again.
SYNC Connect Vehicle Health Alerts
One of the best features of the SYNC Connect is the vehicle health alerts that are sent directly to your phone. You can now be proactive about the issues that occur with your car, SUV, or truck, no matter how much original auto knowledge you had beforehand. Time for an oil change? SYNC Connect will let you know.

It will even let you know the severity of the health issue in your vehicle as well as the appropriate steps that should be taken to improve the health of your car, SUV, or truck. With SYNC Connect, it has never been easier to diagnose your vehicle's health.

 
Test Out the SYNC Connect at Roger Shiflett Ford Today!
Serving Gaffney, Chesnee, Spartanburg, York, Shelby & Boiling Springs
Are you interested in testing out all the user-friendly gadgets that SYNC Connect offers? Come into Roger Shiflett Ford today and test drive a vehicle that contains the SYNC Connect system. We promise you'll love all the features this system offers.
If you have any questions about SYNC Connect or would simply like to schedule a test drive, give us a call at (888) 564-5030. We can also be reached on our
online form
or at our dealership at
714 Chesnee Hwy Gaffney, SC 29341
.